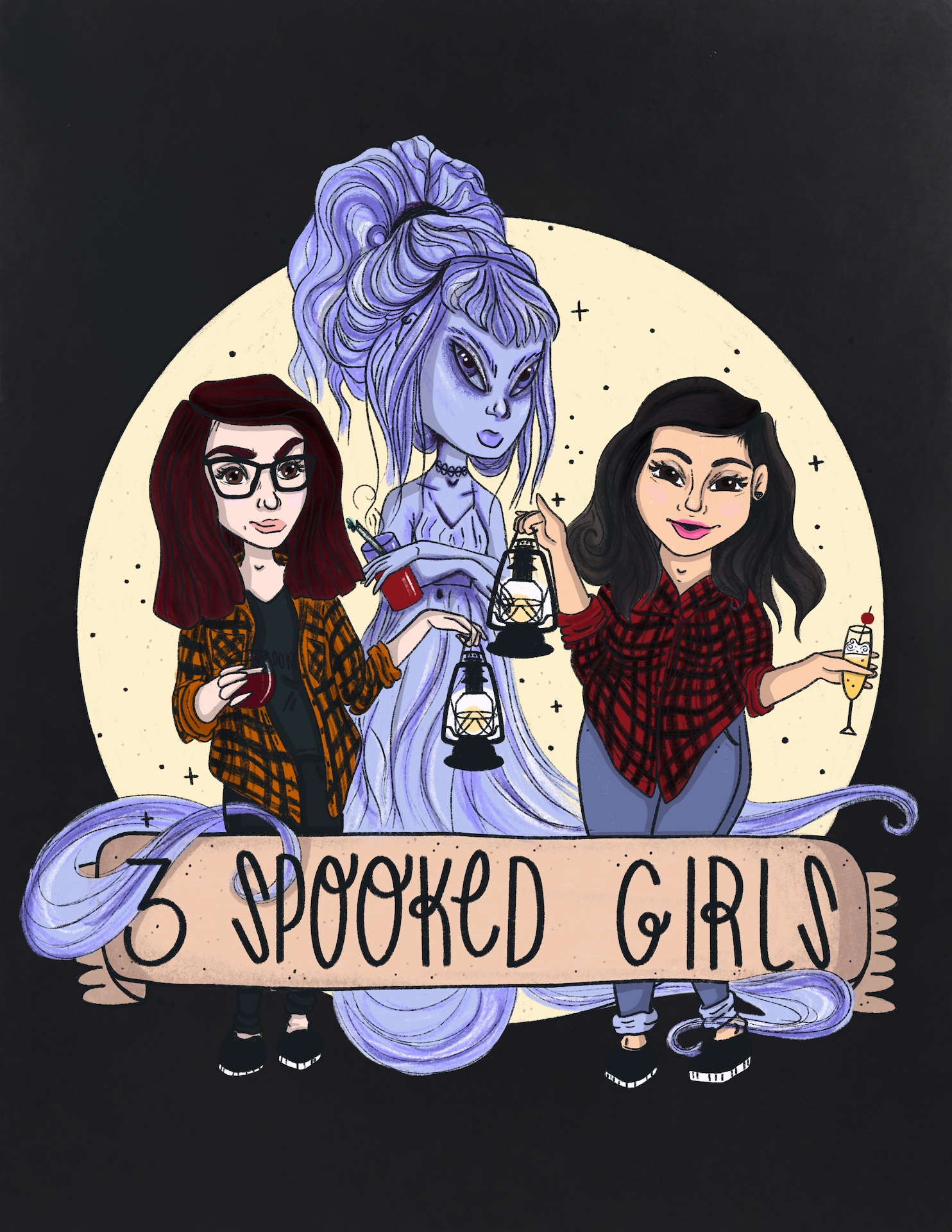 Hey Spooksters, happy Monday! Today's topic is going to kick us off into the holiday season...KRAMPUS! Tara will go over the origin story and retell you the folklore of this guy. Then she will also have some details about the celebration aspects of Krampus Night & the Krampus Run that takes place throughout many countries across the globe. Then Jessica will have a recap on the hilarious and dark film Krampus featuring Adam Scott & Toni Collette. Along with this, she has a bonus movie she'll talk about that can be found on Amazon Prime as well! 
Today's promos are from 5 and 30 with Ruk, Pomegranates and Pitchforks, & MacKenzie LeMoine Designs. 
Deathwish Coffee - If you'd like to try out some of their spooky good coffee you can head to https://www.deathwishcoffee.com/ & save 10% off with our code 3spookedgirls 
Feel free to check out MacKenzie LeMoine Designs at https://www.etsy.com/shop/MacKenzieLeMoine & use code Spookster for 10% off your order.
Sources from today's episode - www.3spookedgirls.com/sources
Spookster Secret Santa 2019 invite link - https://www.elfster.com/gift-exchanges/e209adc8-e9c2-42d8-bd38-a18c4035ba78/?join=ztiw
We now have a PO Box! If you'd like to reach us via mail you can do so at: 
3 Spooked Girls
PO Box 5583
JBER, AK 99505-0583 
Check out the following link for our socials, Patreon, Ko-fi, merch & more!  https://linktr.ee/3spookedgirls 
Have a paranormal encounter you'd like to share with us & have featured on a future Listener Encounters episode? Please send us an email at 3spookedgirls@gmail.com