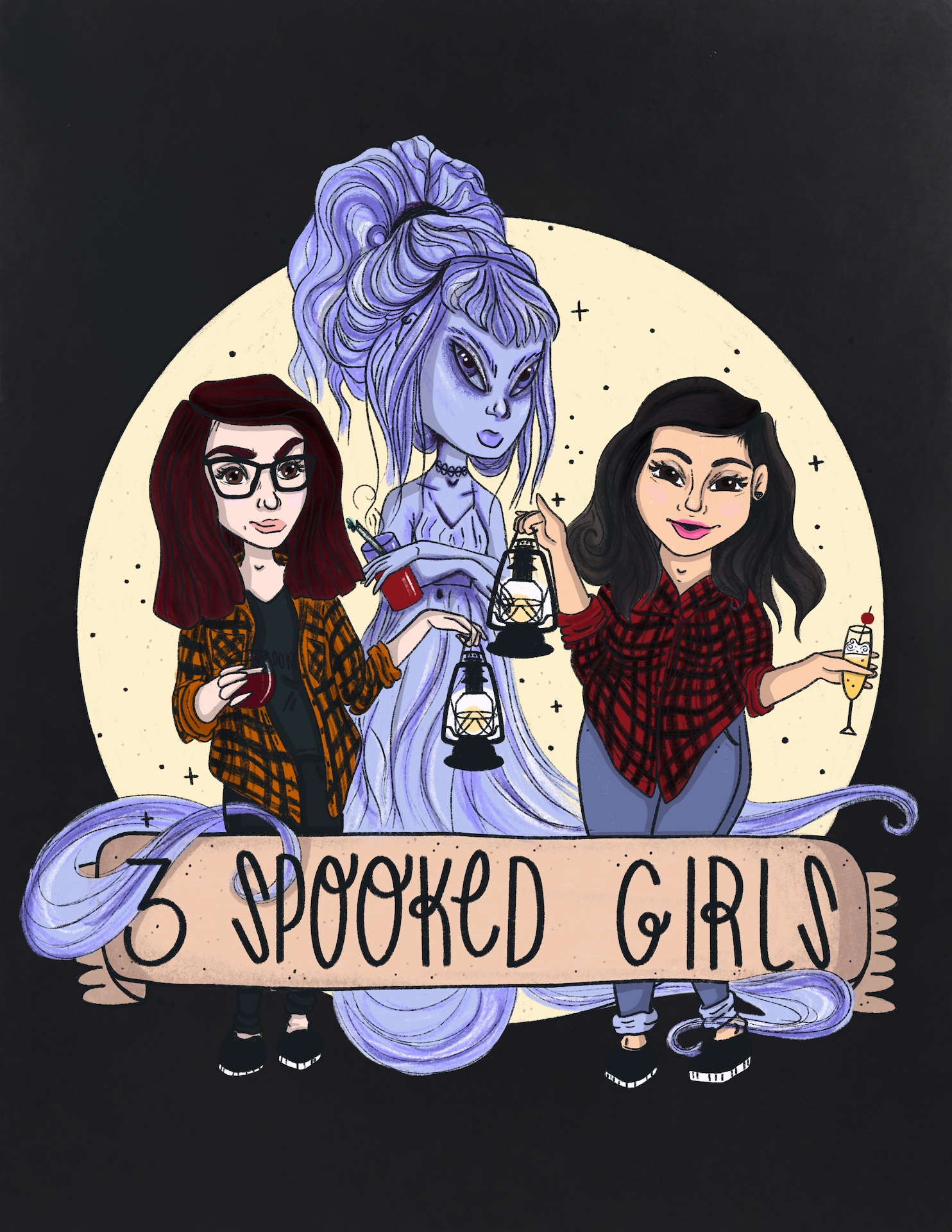 ***If you're new here, HELLO! We continue to improve our sound as we move along. So please bear with us in these earlier episodes! Audio quality jumps for us at the episode "Sex, cannibalism, and...zombies?"  (April 22nd, 2019). We hope you enjoy!***
SURPRISE!!! Your spooky gal pals are here with an extra episode this week! Today, Tara & Jessica have MORE listener submitted stories for you!! You guys have sent in TONS of awesome stories, so this will now be a regular thing the end of each month. These episodes will be a bit more laid back, so hopefully you enjoy! Grab your drinks & tune in!
If you'd like to submit a story to be featured on a Listeners Encounters episode please feel free to email them to us at 3spookedgirls@gmail.com. You can also DM them to us on Instagram, Twitter, or Facebook at @3SpookedGirls. 
KILLER TRACE SUBSCRIPTION BOX: https://killertrace.com/kt/3spookedgirls@gmail.com/ & USEcode 3SG2019 to save you 25% off!!
MERCH: https://teespring.com/stores/3-spooked-girls-2
PATREON: https://www.patreon.com/3spookedgirls