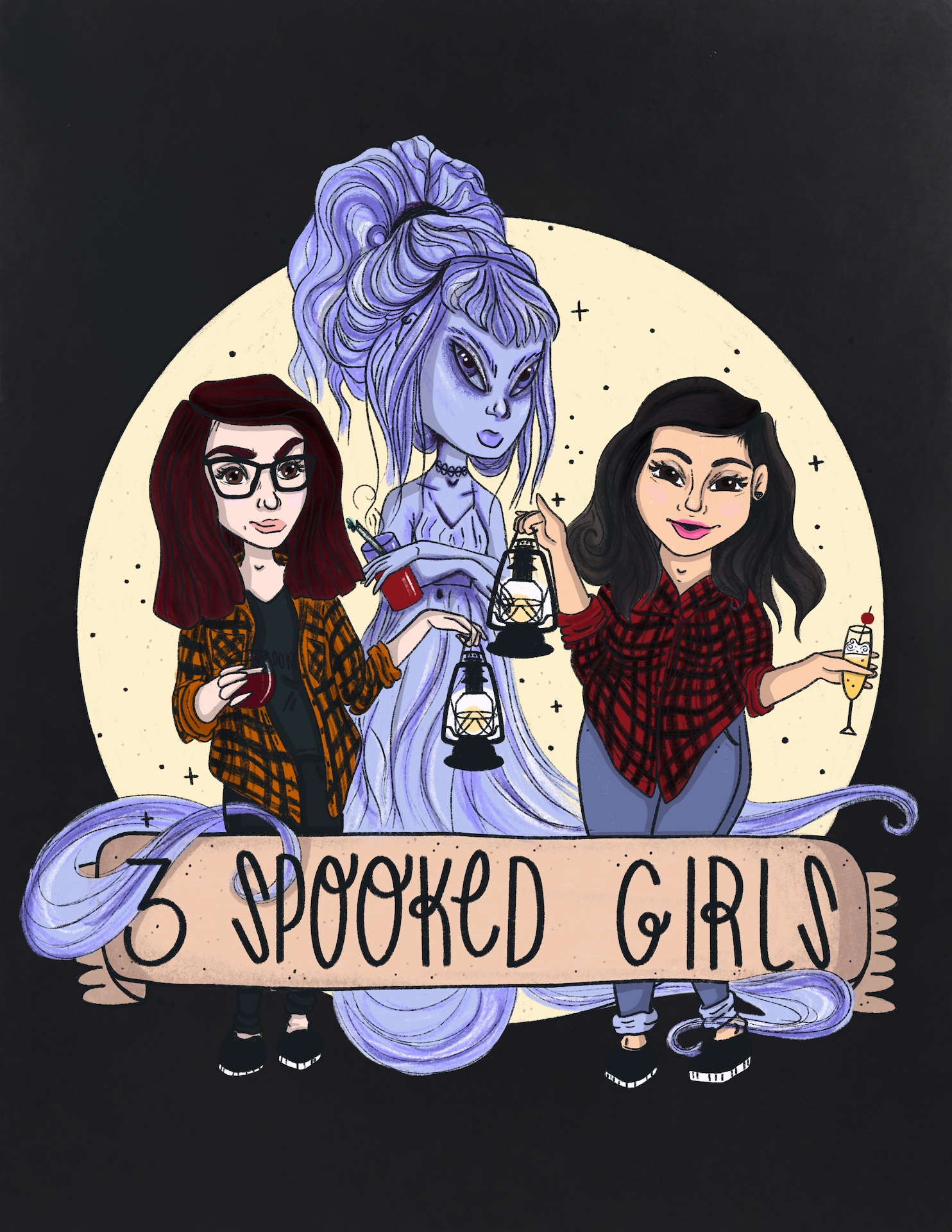 ***If you're new here, HELLO! We continue to improve our sound as we move along. So please bear with us in these earlier episodes! Audio quality jumps for us at the episode "Sex, cannibalism, and...zombies?"  (April 22nd, 2019). We hope you enjoy!***
Happy Wednesday Spooksters!
Since Monday's episode was a heavy one, we wanted to bring you something new and fun. Today's mini bonus episode is going to be quite the journey. Grab your drink and tune in with us as we try to survive this super spooky adventure!
Let us know if you enjoy this, and we'll be happy to find more! You can also always email us suggestions at 3spookedgirls@gmail.com
If you'd like to give this tale a go on your own please visit https://www.wattpad.com/story/70199972-horror-story-pick-your-own-path
Check out the following link for our blog, socials, and Patreon!  https://linktr.ee/3spookedgirls
We are partnered with the true crime inspired subscription box Killer Trace! To purchase your own box at a great discount go to: https://killertrace.com/kt/3spookedgirls@gmail.com/ & use code 3SG2019